Getting a choice closet is most times difficult to acquire. Why? This is because there are varieties of styles and designs to choose from. However, when choosing a closet design Singapore, you need one that fits into its intended purposes. You need a closet that can be able to appeal to you and at the same time do what it's supposed to.
Closet interior design ideas are not very easy to find and this is the issue most people have. For one thing, the closet of the master bedroom is supposed to be bigger than all other closets in the other rooms.
Getting Started
There are plenty of designs out there for people to try out. Also, people could learn how to manage their closet space very well so it could fit into its functions.
Some others have space for cloth hangers, lots of floor space for boxes and so on. Well, whichever way you want your closet interior design is up to you. Only ensure you use your space well.
A closet interior design involves utilizing the shelf space and empty storage spaces. Spaces should not be allowed to waste but rather used judiciously and stylishly.
Closet Interior Design Ideas
1. The Open Closet
Some closets can be closed after use but there are others designed to be open all the time. This is known as the open closet. Why do I need to leave my closet open or get an open closet interior design?
Well, an open closet improves the beauty of your room and makes it look bigger. The fact that it is always open enhances its design and the idea that it is very tidy. Note that you have to keep it tidy always if you're going for this design.
An open concept toilet is also a unique feature for this design as you can come out of your bath area straight into the dressing area.
2. The Large Closet
A large closet design Singapore gives room for more creativity. If you have large closet space, you need to learn to make use of it to your advantage.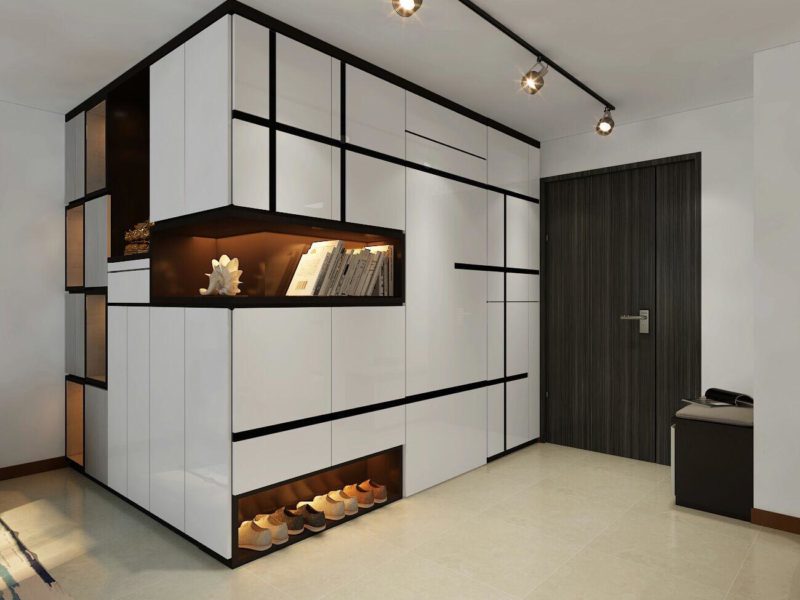 If you want a space than can fit in all your clothes and accessories, then a large closet interior design is what you need. You have a drawer for socks, racks for bels, bag space, and so on. An advantage of this is that it lets you find things as quickly as possible.


3. Closet Rooms
Getting a closet room is not entirely a bad idea. It is a very good idea if you're looking for the perfect space to store and organize. You just need to get the space where you want it and the design becomes the next phase. A closet room could be a proper room or hidden corners.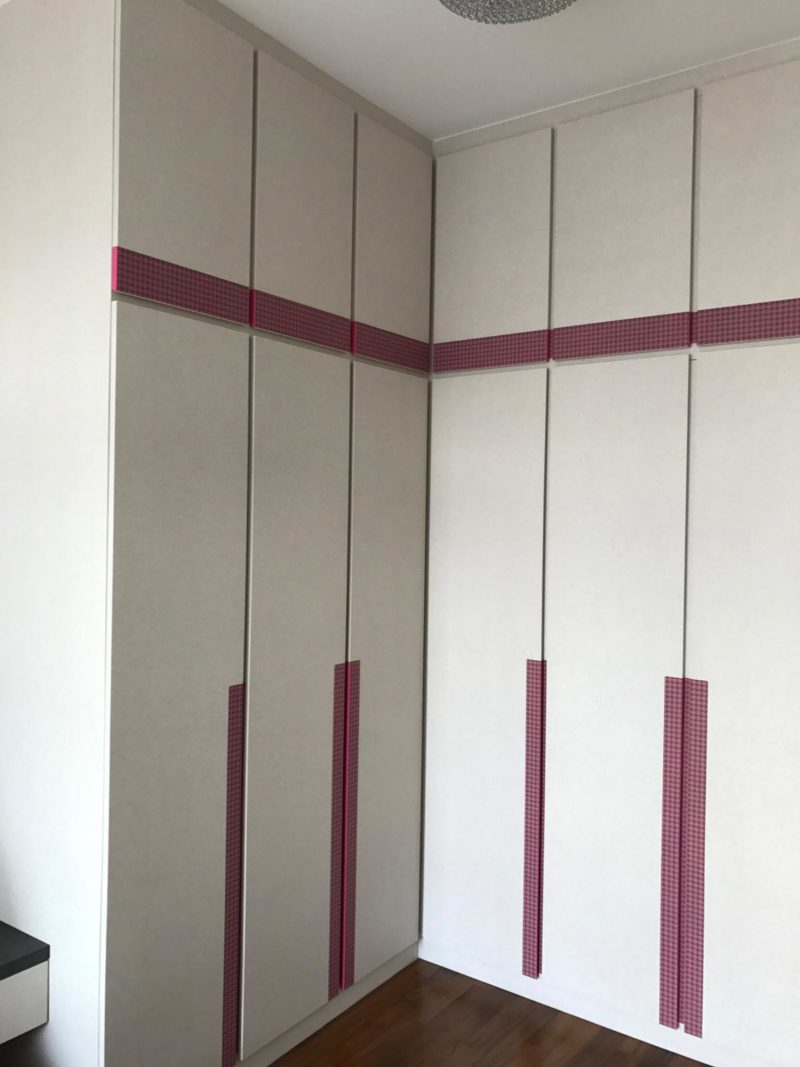 You determine the shape and how you want it to be. You could accommodate a mirror if you so please.
Getting the perfect closet interior design is a very interesting experience and you don't need to break the bank to have them. You only need to get a good closet interior design company Singapore to put you through if you are confused about which design to use.
Remember that your closet speaks volumes about you and in this way, you need to make it as perfect as you! Get a good closet interior design company to help you select the perfect closet design Singapore for you today.  Call Design Creative (65) 6909 9713 for the best-personalised designs!
Read more relevant articles: